Little bird and the caterpillar
Let's go outside with Little Bird, on an expedition, spot creepy crawlers and make your own scent bag.
The film lasts 4 minutes and is suitable for kids aged 3 and up.
Let's explore

Oh oh, that little fox wanted to take a bite out of the Little Bird, and did you see that funny, farting little caterpillar?

Now it's time to explore nature ourselves. Bring a sock and magnifying glass and let's go outside! Find a nice spot with a bush, plants, grass or a tree, and look closely, can you find any creepy crawlers? If you dig a small hole, you might find a worm, or meet a little caterpillar. Close your eyes and listen closely, what sounds can you hear?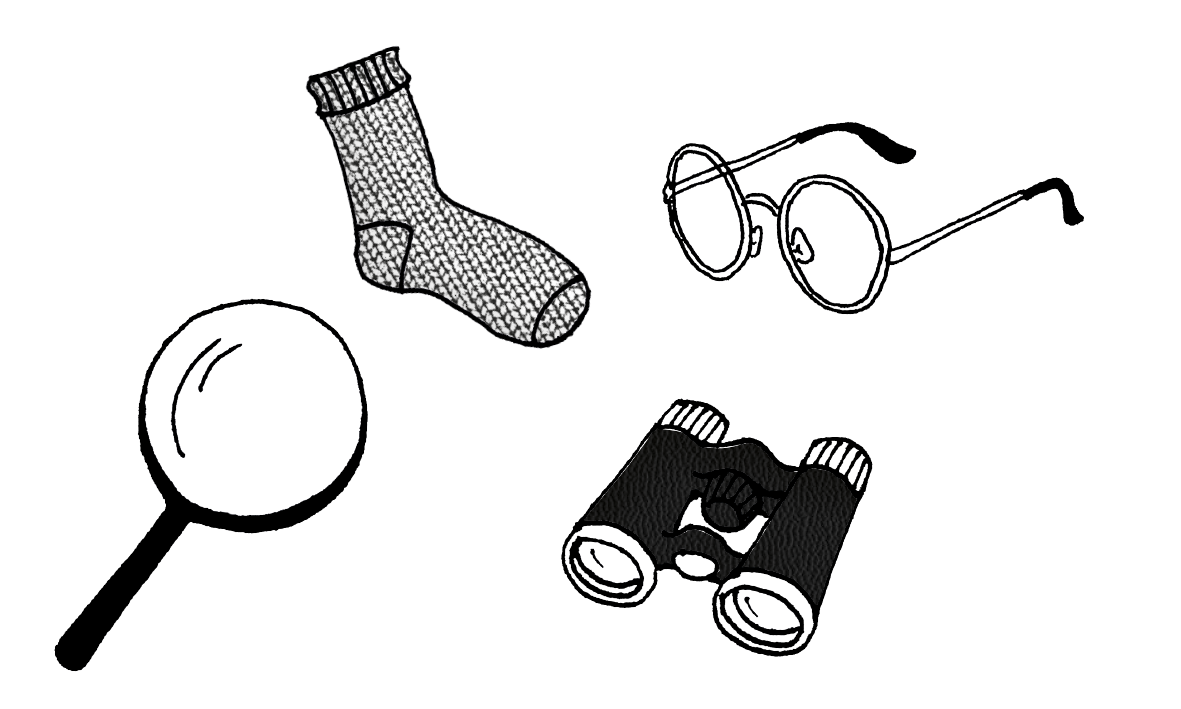 What about your nose, what does grass, sand or a leaf smell like? Now gather your favourite smells and put them in your sock, tie it close: now you can smell the outside when you are back inside your home.