Minuscule
Welcome to Taartrovers at Home. Today we will meet a very naughty green cricket who is up to no good and afterwards we will stretch and play with a bit of cricket yoga. Find a comfy spot to watch and play!
Good to know
The film lasts 2 minutes and is suitable for children from two years of age.
Cricket Yoga

Oh, oh, oh that didn't end well for Cricket! Do you think he learned his lesson? Not at all, this cricket loves playing practical jokes too much. Luckily, he has thought up something brilliant: Cricket Yoga! Some stretching and exercises will surely get him going again. Will you join him?
1. first position
Cricket crumpled up, in the middle of a smoking cow pie. Your nose pointing down.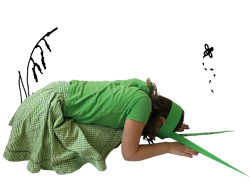 2. Second position
Slowly push yourself up and put your nose in the air but keep your hands firmly on the ground.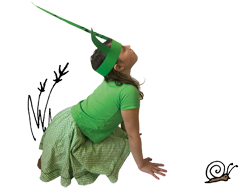 3. Third position
Stretch that very long cricket leg of yours, straight back as far as you can.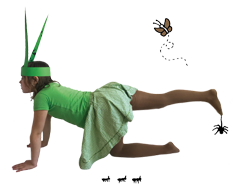 4. Fourth position
Stretch your feelers straight above your head. See how beautiful they are.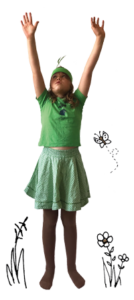 5. Fifth position
Squat down. Are you ready for your very big cricket jumps?