My Mother is an Airplane
There are all kinds of mothers. Mothers who work in the office, mothers who are hairdressers, truck drivers or acrobats in the circus. They are all special. All in their own way. But the mother in this film is very special indeed!
Good to know
The film lasts 7 minutes and is suitable for kids aged 3 and up.
Let's do this!

This is what you'll need:

Paper, drawing supplies, envelope, stamp, address of a loved one and a stamp

What does your mom do for work? Make a nice drawing of your mom or dad at work. From this drawing you fold an airplane to send by airmail. Put the plane in the envelope, put a stamp on it and send it to someone you love. Don't have a stamp? No problem. Let him fly through the letterbox of a sweet neighbor with a nice bow!
Step 1
Make a nice drawing of your mom or dad at work.

Step 2
Fold an airplane using the pictures below.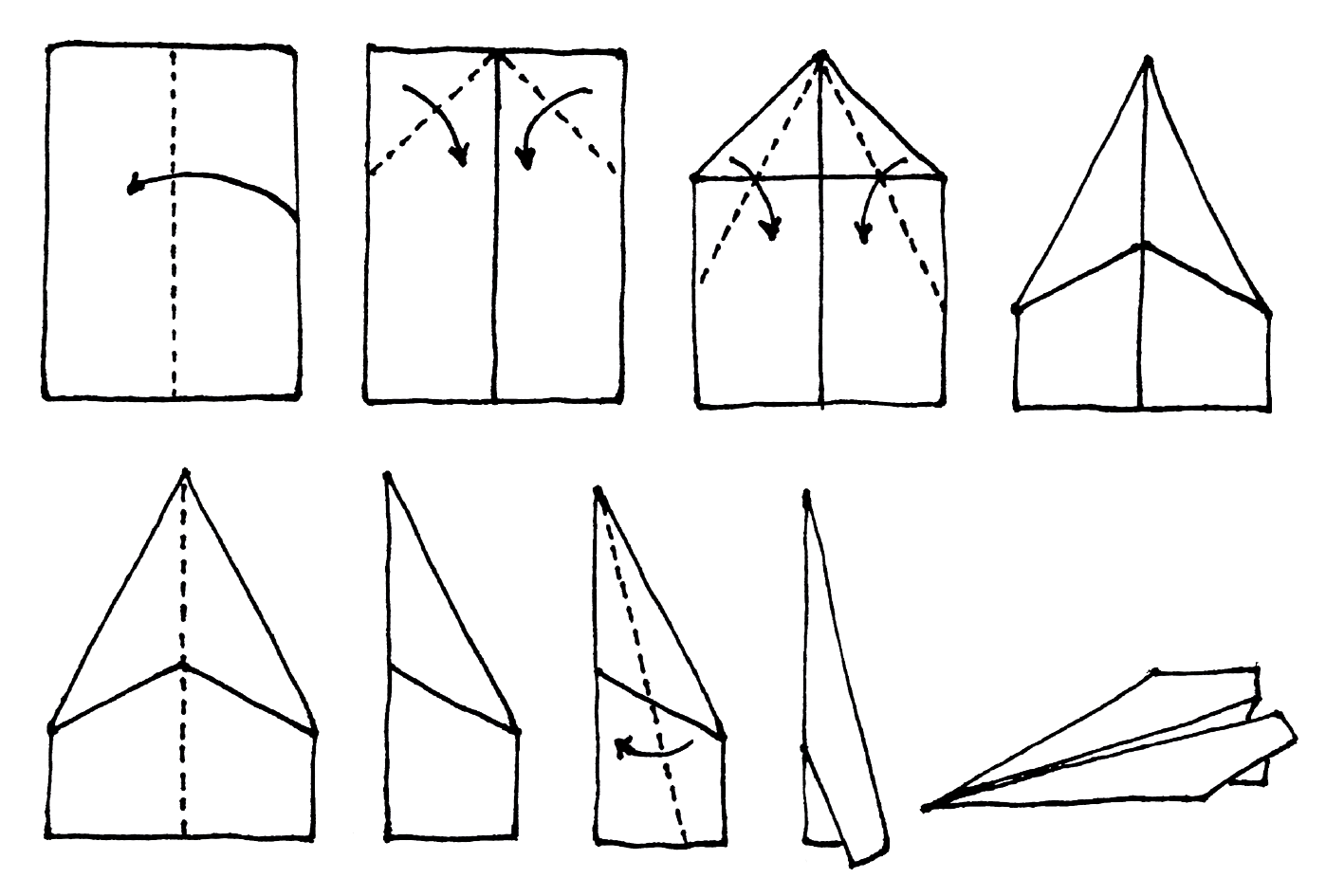 Step 3
Let the aircraft make a test flight in the room or in the garden. Does it fly well? Then it's ready to fly away in an envelope with a stamp on it. Or through the air to someone close by. Maybe to one of your parents?