Monsieur Carton
Deze keer starten we met de onhandige en verstrooide bestuurder Monsieur Carton. Prrrrr.. tuf met hem mee over smalle berghellingen, door het chaotische verkeer, langs op hol geslagen poortjes en wilde achtervolgingen. Oeh la laa, als dat maar goed gaat..
Handig om te weten
De film duurt 2 minuten en is voor kinderen vanaf 2 jaar.
Aan de slag!

Verzamel materialen. Wat heb je allemaal thuis en kun je gebruiken? Ga in huis op zoek naar een kartonnen doos of andere stukken karton.

Heb je satéprikkers, plakband, een schaar, wasknijpers, krijtjes of stiften? Leg de materialen mooi gesorteerd op een fijne plek waar ruimte is om te bouwen.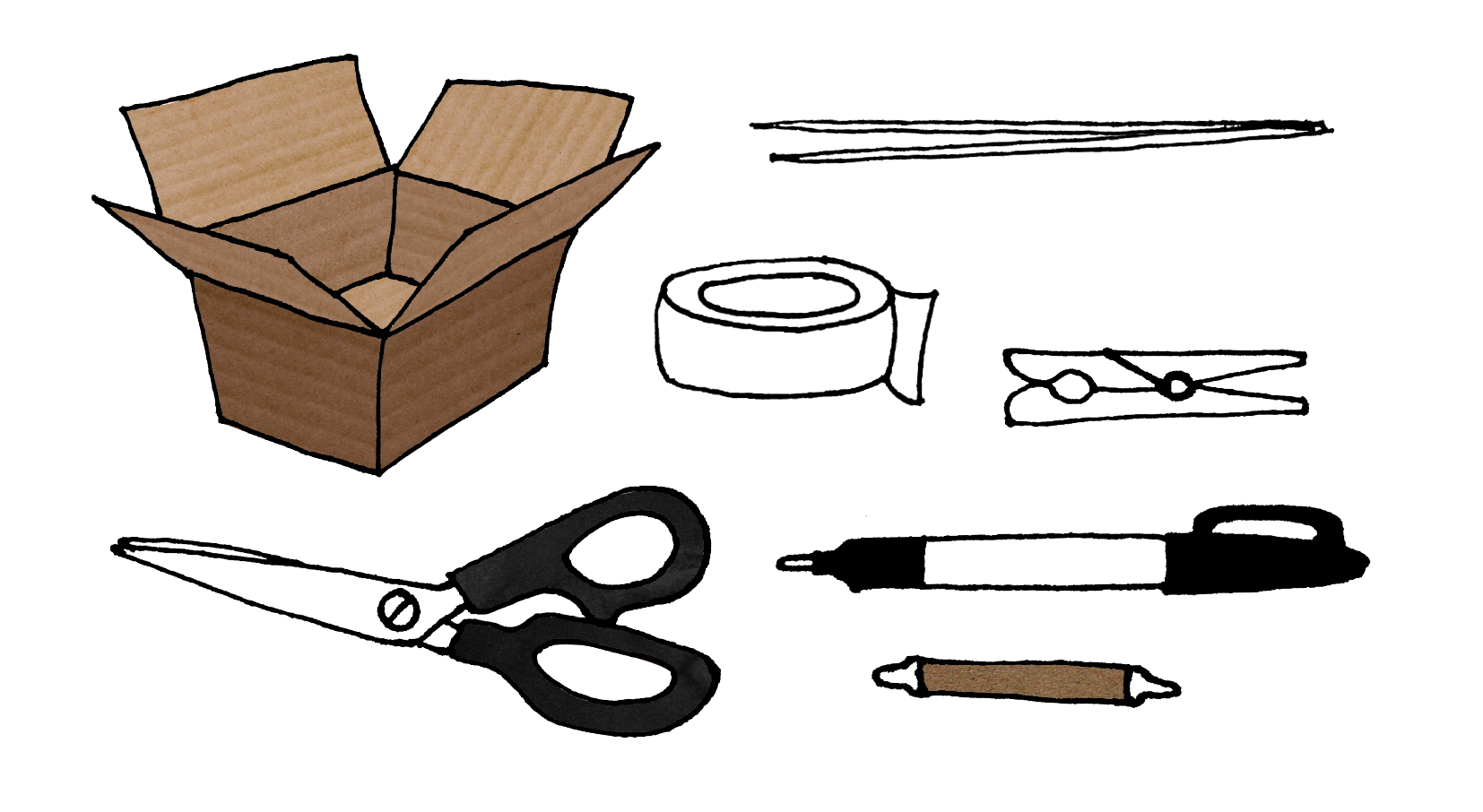 Laat je inspireren door de spullen die je hebt verzameld en door het filmpje van Mr. Carton. Maak je eigen wereld van karton waarin je kunt verdwijnen en eindeloos kunt spelen.