Nimbus the Cloud Catcher
Welcome to Taartrovers at home! Have you ever looked up at the clouds and the sky? Today we are staring at clouds and baking cloudy bread rolls in all shapes and sizes.
Good to know
The film lasts 16 minutes and is suitable for children aged 3 and up.
Here is what you'll need:
A picnic blanket to lay down on and spot some clouds
And to bake your cloudy bread rolls:
a baking tray lined with greaseproof paper or a frying pan
a bowl with:
200 gr self-raising flour
150 gr full-fat yoghurt
a pinch of salt
in separate small bowls: some sunflower or olive oil, poppy seeds, sunflower seeds, salt flakes, and other edible seeds
Wolken tekenen

That was exciting for a while, but luckily the clouds and stars could float and shine freely again. Have you ever watched the clouds in the sky? Have you seen shapes, maybe even animals or buildings in the clouds? Grab your blanket and let's watch closely, and trace them in the sky with your fingers, what do you see?
Lets make cloud buns

Did you see and draw enough clouds? Let's go back inside, to the kitchen, and let's create our own cloud shaped bread rolls.

Let's bake cloud buns! Put 200 grams of self-rising flour, 150 grams of yogurt and a pinch of salt together in a bowl. Knead it together until it feels like clay.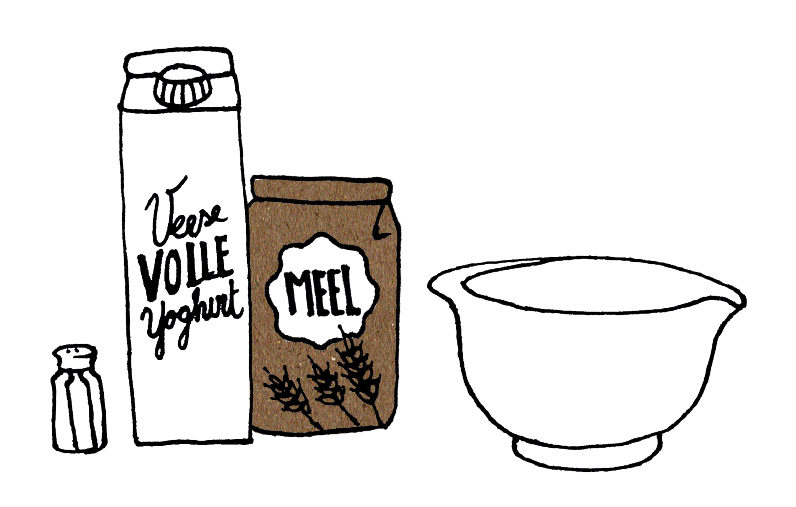 Roll a few small balls. Flatten the balls in the shape of a cloud. Grease your cloud bun with oil.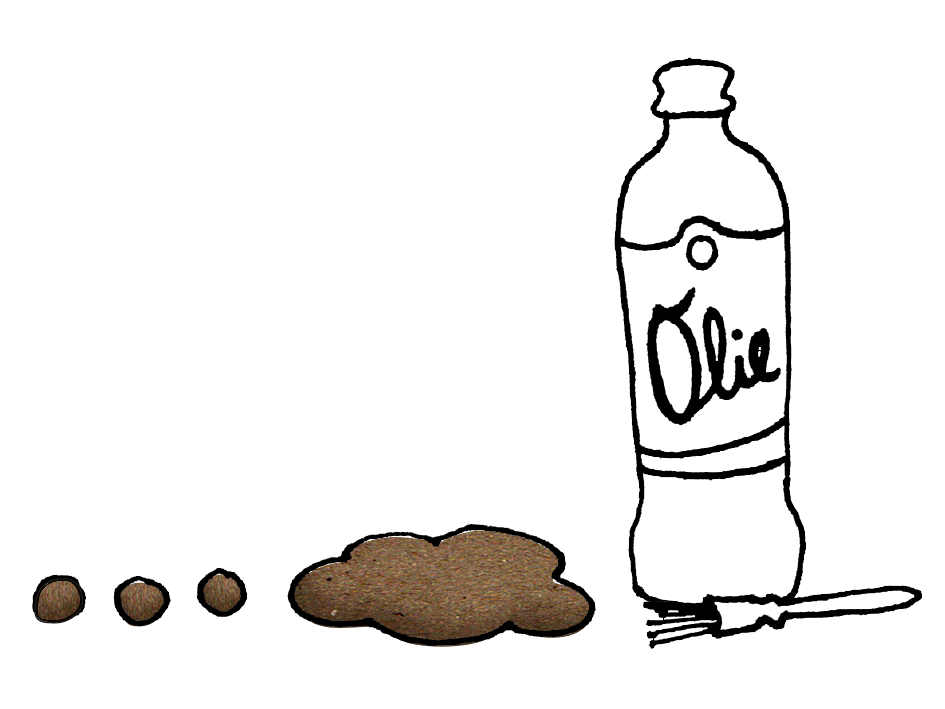 Try making different cloud buns with… poppy seeds, sunflower seeds, salt flakes or sesame seeds. What do you like?
Bake them for 5-8 minutes in the pan or  put them in the oven for 10-15 minutes at 200 degrees.